Highfields recently hosted a visit from Nick Gibb MP, Minister of School Reform. As a previous Science Specialist School, links with STEM (Science, Technology, Engineering & Mathematics) subjects still remain strong at Highfields: This prompted the visit by the Minister, who was particularly interested in observing our teaching facilities within the STEM, and how we utilise technology within lessons, to assist students learning.
Accompanied by Paul Uppal MP, Mr Gibb embarked on a tour of Highfields with the Senior Leadership Team, Head Girl, Georgina Plant and Head Boy, Navdeep Kular. He also spoke with a number of students whilst visiting classes: Year 7 'Space' in the SuperLab; Year 11 Peer Mentoring in Mathematics; Year 13 Biology and Year 9 Programming.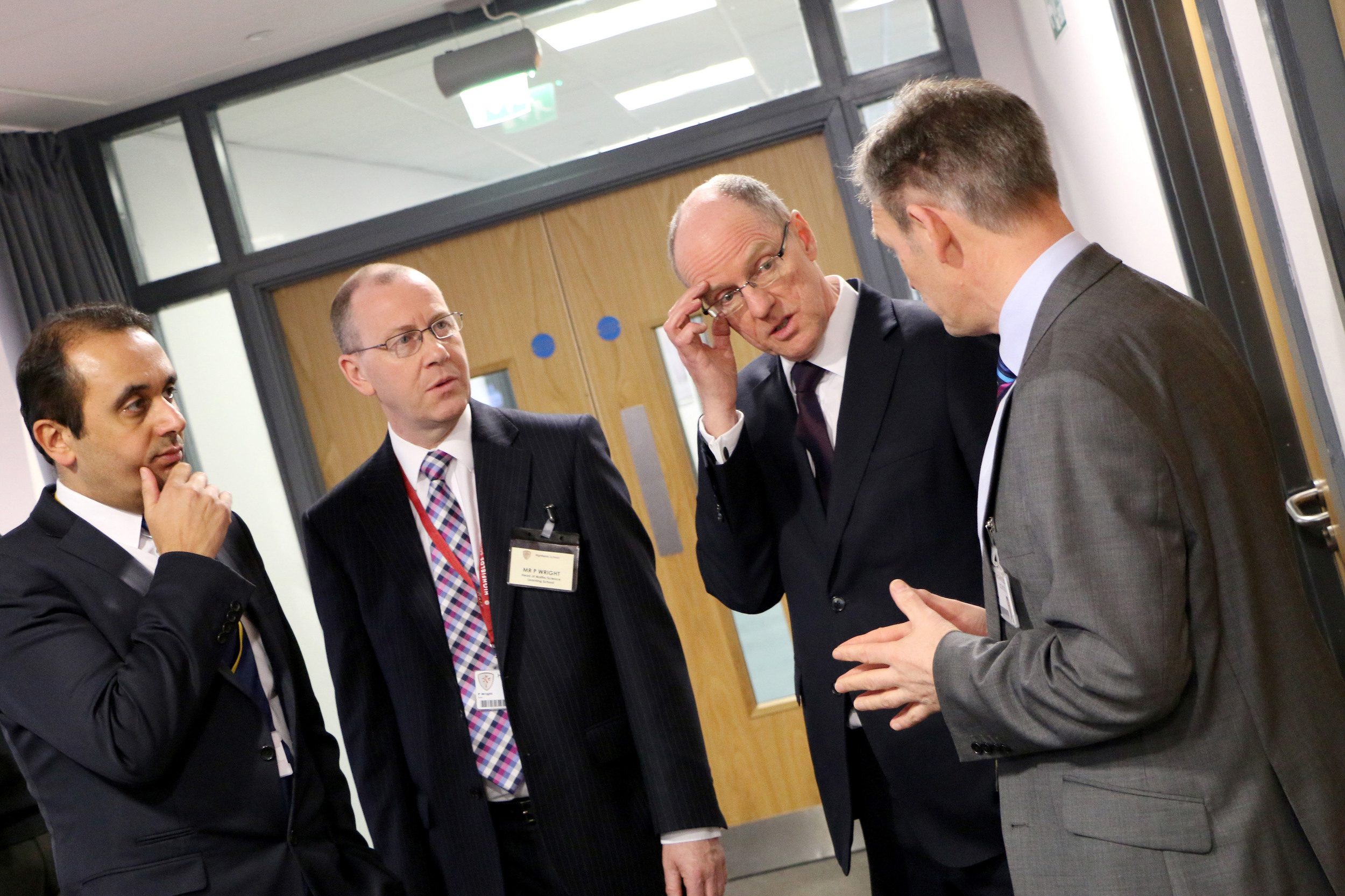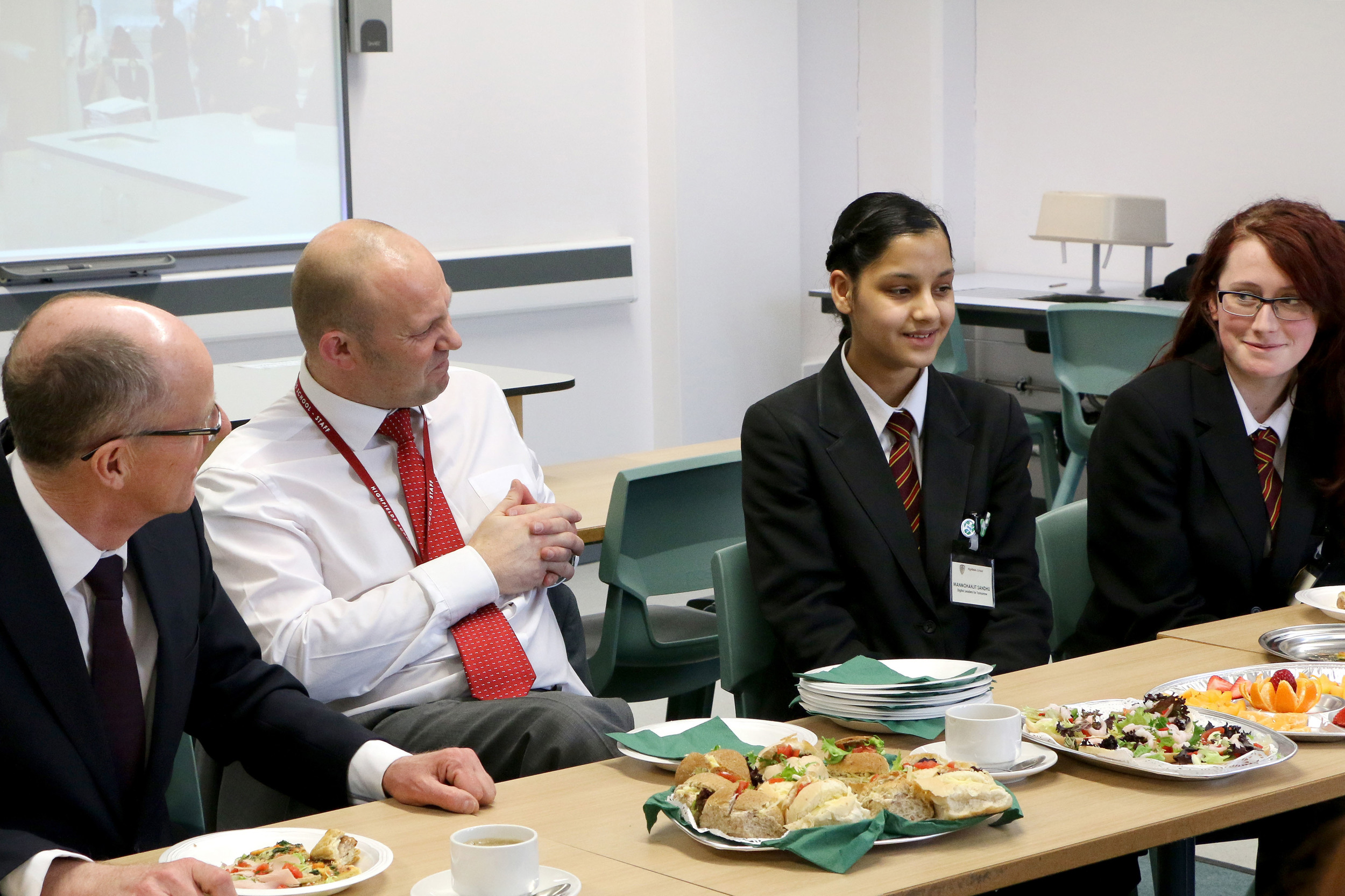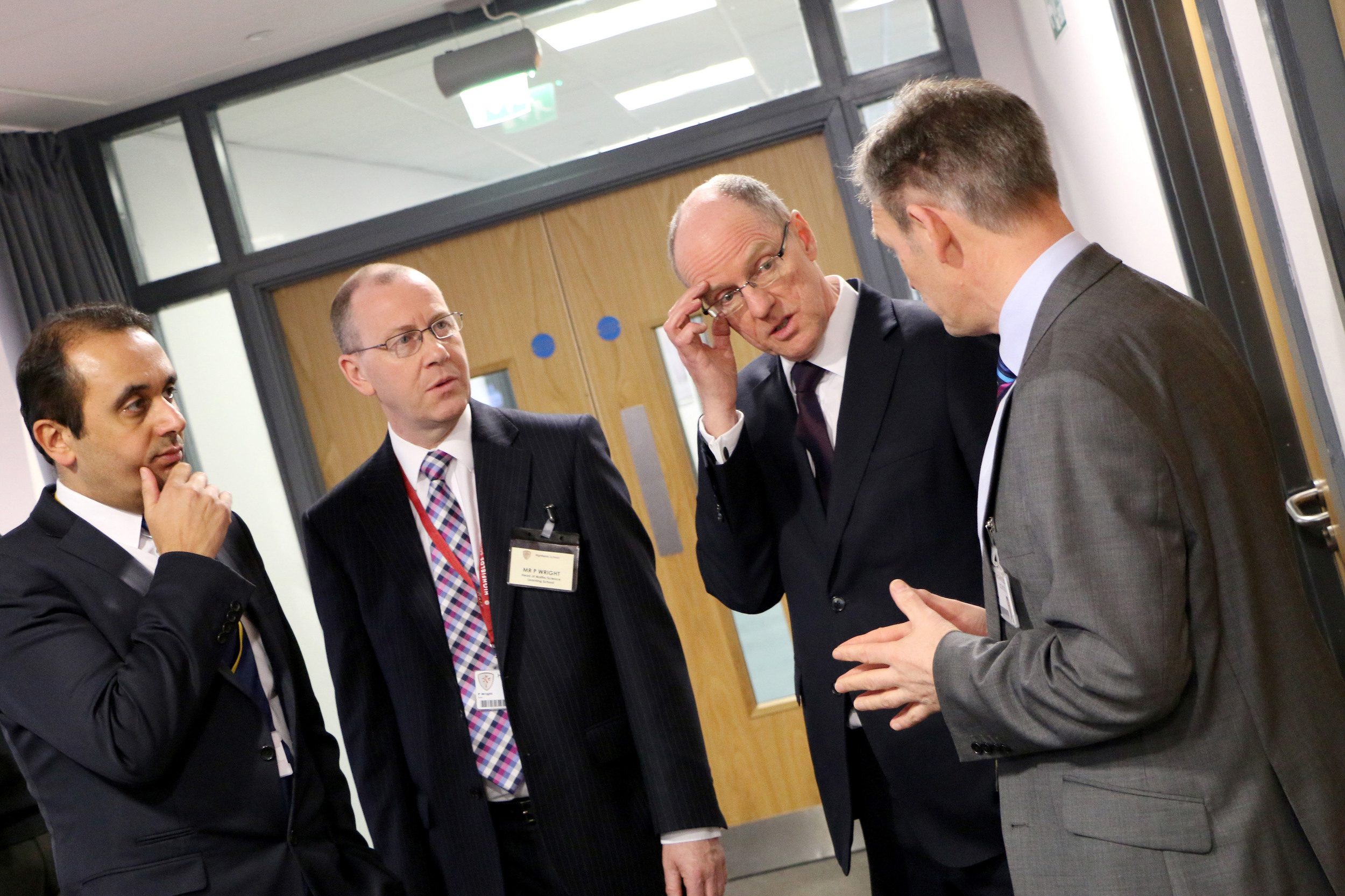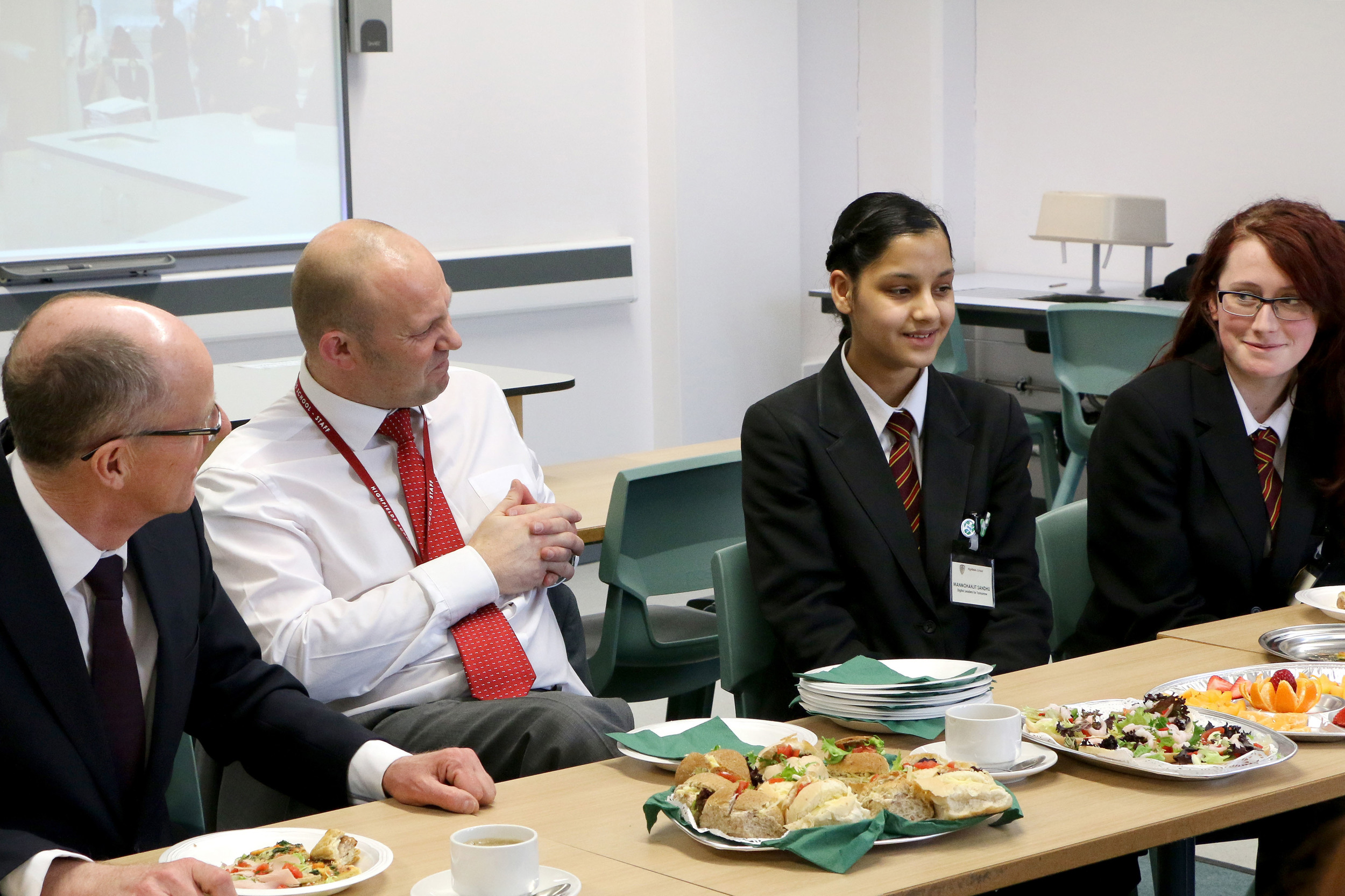 The tour also viewed an English lesson in the Lecture Theatre, and stopped at our dedicated STEM area, before sitting down for an informal lunch with STEM Ambassadors and Digital Leaders for Tomorrow, to discuss their school experience and future aspirations.
Mr Gibb praised us for our high standard of academic achievement and the 'excellent' behaviour of students: "This is a very good school, with a high standard of academic achievement. Behaviour is key in any school. It forms a key part of the Government's policy and here it seems to be excellent."
The video, published on YouTube by the Express & Star, can also be viewed below.